Archive | Uncategorized
RSS for this section
Book I am Reading:  A Feast for Crows
Booze in my Flagon:  Pinot Grigot
Chapters:  Arya I, Cersei II
Arya I
Arya is approaching Braavos on The Titan's Daughter.  She had tried to get the ship's captain to take her to the Wall so she could reunite with Jon, but the Titan's Daughter is not an Uber, so no such luck.  She consoles herself thinking that maybe because Syrio was from Braavos, it might not be so bad, and besides, who needs friends when she has Needle?  Thinking of a weapon as your best friend?  Healthy, normal attitude.
The ship's crew calls her Salty because she came aboard at the Saltpans.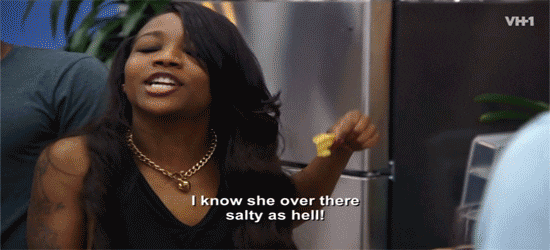 That's a relatable nickname to me, sorry to say.
The ship approaches the Titan of Braavos statue.  Arya remembers the Old Nan stories about how the Titan likes to eat highborn girls.  Arya figures that Old Nan is dead, along with her whole family and is all, shrug "valar morgulis."  I know Arya is everyone's favorite, and she's one of my favorites too.  But, damn.  Girl's got issues.
Arya ask's the captain's son Denyo if the Titan is the God of Braavos.  Hey, that reminds me, we're getting the Greekish mythology all mixed in with the British/Irish mythology again.  Oh well.  The captain's son tells her that all gods are honored in Braavos.  It's a modern (by this universe's standards) and progressive city that's got the melting pot ethos.
Arya starts thinking about the Old Gods and how they're dead along with her family.  She thinks that Ned's "the lone wolf dies, but the pack survives" line is wrong because the lone wolf (Arya) is alive when all her pack is slain and skinned.  Again, issues.  I feel like people brush this off a lot because Arya is also a badass.  But it's really sad that a young kid is like this.
Denyo mentions the Many-Faced God and it's totally casual and not foreshadowing anything.
They finally go between the Titan's legs (no comment) and the statue is huge.   It's straddling a mountain, has space in its face for soldiers to go and shoot arrows out of and it actually roars when they pass.  Arya tries to convince herself that she's not scared.  They pass the Titan and get to the Arsenal.  Braavos is a big naval power and can summon up a fleet to go to war in a day.  Two ships have to clear the Titan's Daughter to continue on.  Braavos pretty much puts anything in Westeros to shame.  They don't even need walls because their Naval fleet is so tough.
The city itself is a series of islands connected by bridges.  There's no trees.  The whole city is made of stone and very densely populated.  They pass by a mass of temples dedicated to every conceivable god.  Including a red temple of R'hllor that reminds her of Thoros and Lord Beric.  She wonders if its priests have resurrection powers too.
Arya is unceremoniously dropped off at a temple with a half weirwood, half ebony door.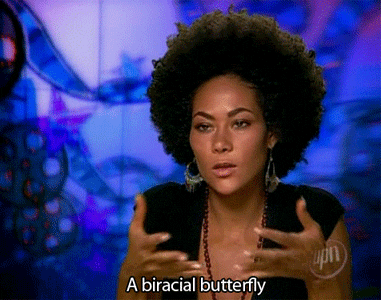 The doors have moon faces on them and Arya thinks that they're watching her.  Arya tries to get in, even yelling that Jaqen sent her.  But nothing happens.  The door is locked.  Until she says "valar morghulis" and then the door opens.  Because there are no horror movies in Westeros to teach her that entering might be a bad idea, Arya enters the temple.
The temple is dark and cavernous with lots of creepy statues.  In the middle of the temple is a pool.  She sees a man drink a cup of water from it.  He gets gravely ill much instantly.  She notices that there's a whole bunch of old people similarly dying from the waters.  A creepy girl sneaks up and grabs Arya.   Arya asks if she knows the common tongue and a man sidles up and says "I do."  Lots of silders in the House of the Many-Faced God
The man is gentle and kind, but undeniably creepy.  He denies knowing Jaqen H'ghar, which is a disappointment to Arya.  She presents the iron coin.  He asks her name and she gives him all the fake ones.  He can tell when she's lying and she finally gives him her real name.  He tells her that the House of Black and White is no place for Arya of House Stark.  She tells him she has nowhere else to go.  He asks if she fears death and she tells him no.  He lowers his hood to reveal a rotted corpse with maggots in the eyesockets.  He asks her to give him a kiss.
Um…  Stranger danger!
But Arya is not afraid.  She kisses him and tries to eat the maggot.  But it melts away and the skeleton turns into a kindly old man.  He asks Arya if she's hungry and she thinks "yes, but not for food."
Oh, shit.
Cersei II
It's chilly and raining in King's Landing on the day of Tywin's funeral.  Tommen wants to ride to the Great Sept on horseback and throw pennies at the smallfolk, but Cersei doesn't want him showing up all bedraggled.  Cersei is annoyed at having to wear black because she doesn't look that hot in it.  In the litter, Tommen pulls the curtain back and comments that Lady Jocelyn Swyft says that the rain means the Gods are weeping for Tywin.  Cersei tells him that that's stupid and orders him to shut the curtains.  He obeys and she's troubled that he's not a spoiled and defiant brat like Joffrey.  She tells Tommen to sit up straight.
The procession doesn't get that big an audience.  Because Tywin was a big asshole and nobody liked him.  There aren't many mourners, but Cersei thinks more will turn up to the later services that are open to all.  She's annoyed by the funeral rituals.  She wants to get right down to ruling over KL and securing the realm for herself Tommen.
The new High Septon is super old and decrepit.  He smiles at Cersei and she's all paranoid and thinks it's a threatening smile.  Cersei still hates her mourning clothes and fantasizes about all the fierce fashions she'll wear to celebrate Tyrion's death.  She sent word out that she'll elevate anyone who brings her his head to lordship.  So she thinks that even abroad is not far enough for him to run.
Speaking of fashion, Jaime is guarding Tywin's corpse and she's mad that he's wearing his Kingsguard whites instead of gold and crimson of the Lannister.  Yeah.  White after Patricide Day.  Total faux pas.
When Cersei and Tommen get to the body, Tommen gets all weepy.  Of course, Cersei is mad about this.  A kid crying over his grandfather's murder.  Totally not a dysfunctional family.
Speaking of fashion.  Again.  Tywin is all fancied up in some fabulous armor for his internment.  However, his mouth is slightly turned up and this makes Cersei mad too.  She blames Pycelle, thinking that he's as useless as nipples on a breastplate.  A phrase we'll see a lot in the coming chapters.  I think GRRM must like the word nipples.
Cersei remembers fondly how Tywin could scare people with his gaze and vows to give scary looks to people in his memory.  Aww.  How sweet.  Then she thinks about how even though Tywin was great, she's even greater and a thousand years from now he'll only be remembered as Queen Cersei's Sire.  Aww?
Also, Tywin's corpse is starting to really stink.
The funeral is starting to drag.  Lancel is there, and he looks like shit.  He's too marry a Frey girl at some point.  She thinks contemptuous thoughts about all the other highborn mourners too.  Including of course, the Tyrells.
After the service, one of the people that approaches is Lady Falyse Stokeworth.  She asks if Lolly can name the child that is on the way from that gang rape incident back in the King's Landing riots Tywin if it's a boy.  Cersei smacks that idea down and now Falyse is on her bad side.  That's probably not going to be such a good thing for her.
When Cersei subjects herself to the horror of  the Tyrells, she finds herself getting a girlcrush on the sultry Lady Taena Merryweather, who is originally from Myr and promised that she sent word to the Free Cities to bring back Tyrion's head.  She thinks that Taena smells like sin.  Did I wander into an old Skinemax flick?
Guess not.  Mace Tyrell lumbers up to hint around at wanting the Hand (of the king) Job.  I'll never stop laughing at the Hand Job joke.  Anyway, Cersei is again mad.  Mace's uncle Garth the Gross – so named because he farts a lot, my kinda guy – wants to be the new Master of Coin now that Littlefinger is MIA.  She feels that the Tyrells are trying to take over the realm.  For once, she's right.
Cersei tells him to fuck off because her perpetually coughing (lung cancer?  TB?) ally Gyles Rosby will be Master of Coin.  Olenna Tyrell comes up and makes snide remarks about how Tywin is stinking up the joint as bad as Garth would.  Cersei thinks about how she's going to have QOT killed.
When Cersei gets back to the Red Keep, Qyburn immediately wants an audience with her.  The cell of Rugen, the Gaoler who it's heavily implied was Varys in disguise had a coin hidden with the old sigil of house Gardener on it.  The Gardeners were the ruling family of Highgarden before Aegon's conquest.  This increases Cersei's paranoia.  He also tells her that Gregor Clegane is still alive.   Poisoned with manticore venom that was on the tip of Oberyn's spear.  Usually the venom kills right away, but the Mountain is dying slowly and Qyburn thinks there might be sorcery involved.  Cersei wants to have him killed.  Not for the mercy, but because his screams keep her and Tommen up at night.  But Qyburn convinces her to let him take him to the dungeons to experiment on him.  It turns out that this kind of thing is why the Citadel took away his Maester's chain.
Later, Kevan Lannister meets with Cersei for dinner.  Kevan is the only one who actually liked Tywin, so he's pretty depressed.  Too depressed to drink wine.  Cersei can't relate and neither can I.  Shouldn't grief make you want more wine, not less?
Cersei tries to get Kevan to take the Hand Job (hehe) but he will not.  He suggest she give the Hand Job (teehee) to Mace instead to avoid making the Tyrells an enemy.  But Kevan says he'll only take the Hand Job (haha) if he can be regent and Cersei goes back to Casterly Rock and finds a new husband.  You can imagine her reaction.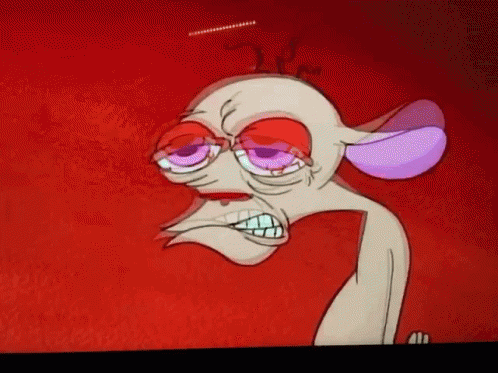 She throws her wine in his face.  Party foul.
Kevan tells her she'd better not make a foe with him and hints that he knows that Tommen is really Jaime's incest spawn.  So.  Everyone hates Cersei and she hates them.
Deaths in this recap: 0
Cumulative deaths: 157
Maybe deaths in this recap: 0
Cumulative maybe deaths:  13
Betrayals in this recap: 1.  Kevan refusing a Hand Job and threatening Cersei.
Cumulative betrayals: 44
Incest incidents: 0
Cumulative incests: 30